Nitrous Oxide: Whippits vs Hand Held Nitrous Inhalers
Nitrous Oxide: Whippits vs Hand Held Nitrous
Whippits are small cylinders (usually 8 or 16g) of nitrous oxide gas (N2O). Used officially in making whipped cream, but more often used recreationally for its dissociative effects and reduction of pain and anxiety. If used properly and in moderation whippits are harmless. However, improper inhalation (e.g. mask, bag or balloons, etc.) can lead to oxygen deprivation and other problems discussed in this article.
Hand Held Nitrous Inhalers  also use small N2O cylinders.  Under this name (Hand Held Nitrous) the cylinders are used as medical device, manufactured and distributed under CE 650446 and manufactured to medical devices standard ISO 13485 MDSAP requirements.  The gas in Hand Held Nitrous is USA licensed under New Drug Application (NDA) 208069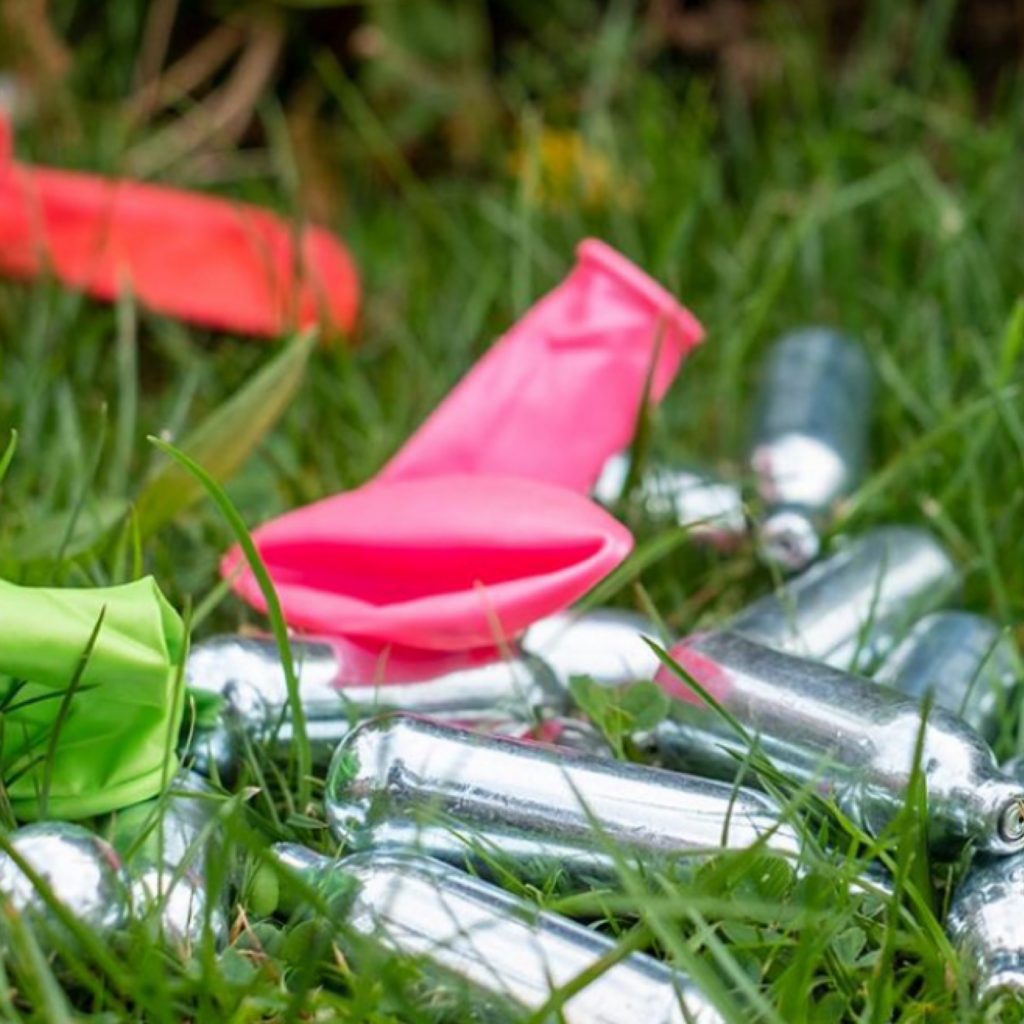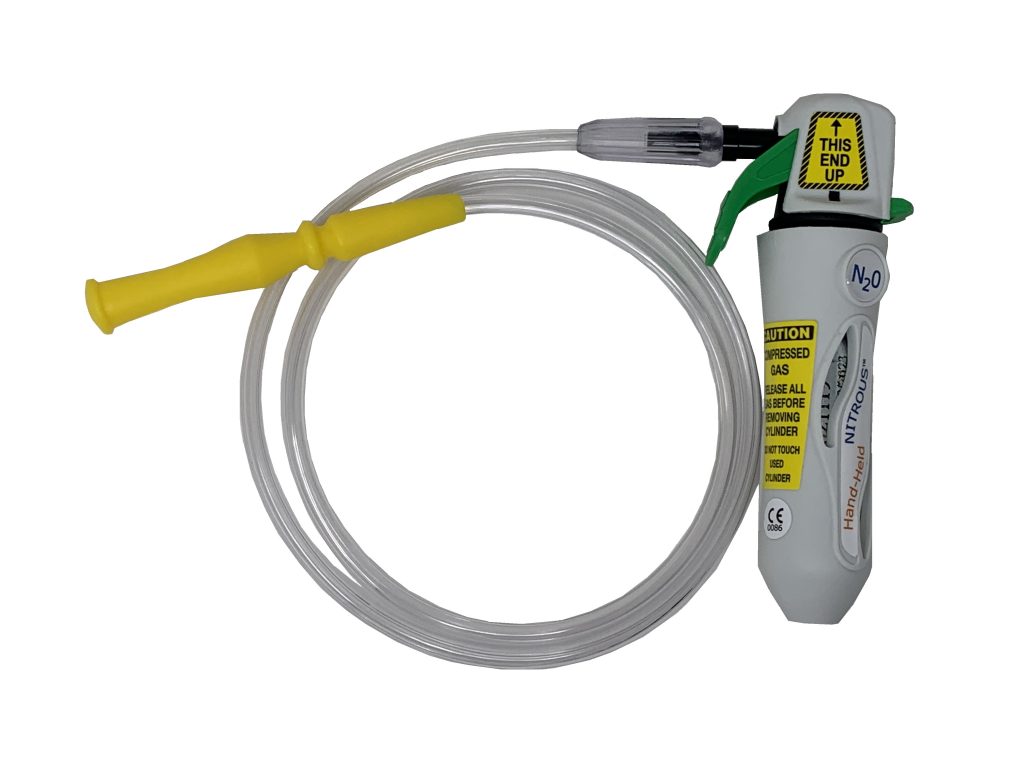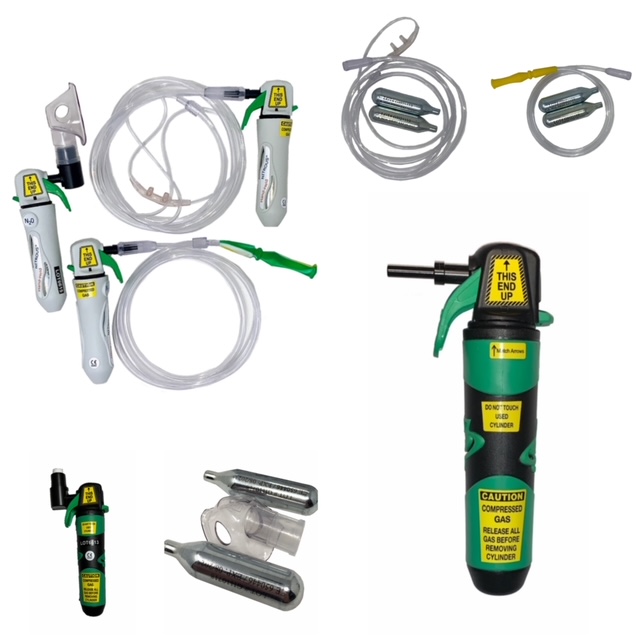 Both whippits and Hand Held Nitrous are designed to create a dissociative effect that can be described as reduced pain and anxiety.
Hand Held Nitrous is limited to purchase by health care professionals and is designed to be used by people / patients undergoing minor medical procedures. Under the guidance of the health care professional, patients using Hand Held Nitrous can experience the pain and anxiety reducing attributes of nitrous oxide while undergoing painful or uncomfortable medical procedures.
A human clinical study showing the safety and efficacy of nitrous oxide and Hand Nitrous Nitrous inhalers is available.  This study shows that Hand Held Nitrous is safe and efficacious for its intended use.  Two doses were giving to each patient.  Patient satisfaction was increased by 92 percent.  The effects of the nitrous oxide leave the patients long before the procedures were over.
Whippets Allow Abuse of Nitrous Oxide
The gas used in Hand Held Nitrous uses medical grade nitrous oxide and is 99% pure.  It has been reported that 21 million Americans have abused inhalants, of which nitrous oxide is one.  Teens and young people are especially susceptible.  Nitous oxide used in these situations are typically purchased from food preparation stores or in some cases smoke shops.
Many countries and states in the USA regulate nitrous oxide used for inhalation purposes.
Hand Held Nitrous does not Allow Abuse of Nitrous Oxide
All nitrous oxide cylinders used with Hand Held Nitrous product are tracked by lot number.  When required, the device is registered in the country in which it is sold as a "medical device".  Hand Held Nitrous can only be purchased by health care professionals or authorized distributors.  Single use inhalers, which cant be re-loaded, can be sold under a prescription.
Hand Held Nitrous is also used in animals for the same reason as humans (pain and anxiety reduction).
Hand Held Nitrous does not provide enough gas to induce sleep.
Nitrous Oxide Purity 
Nitrous oxide used in whippets is considered food grade.  Nitrous oxide used in Hand Held Nitrous products are shown to meet  USA pharmacopoeia standards for medical grade nitrous oxide gas.
Nitrous Oxide has been used to reduce pain and anxiety in dental patients for a long time.  Not until recently however, has nitrous oxide been used by health care professionals other than dentist.   Thanks to a new product introduced by Strata Medical Innovations, nitrous oxide can now be used by other health care professionals, specifically urologists.  No certifications or nitrous oxide training classes are required and the best part is that the patient can take as much (or as little) as they want or need..
Nitrous Oxide Uses of Hand Held Nitrous
Watch this short video of a patient undergoing vasectomy while using Hand Held Nitrous and facial dermal fillers.
Hand Held Nitrous is available in starter kits and individually.
To learn more, visit us at handheldnitrous.com